Weekly Conversations… with Yoshinori Niwa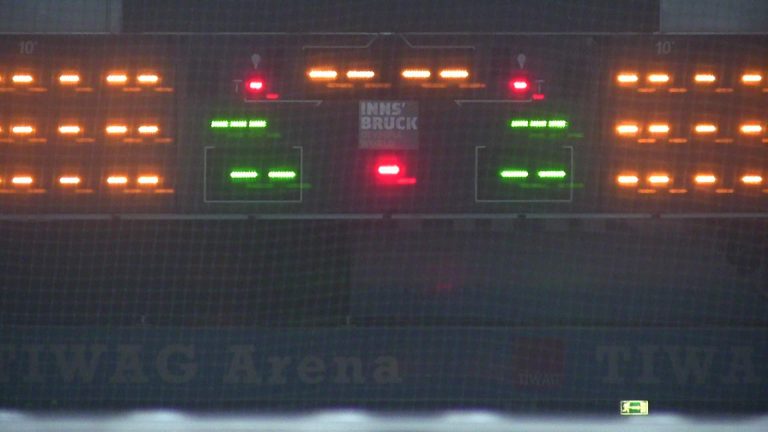 As part of a joint Residence-Program between studio das weisse haus and Künstlerhaus Büchsenhausen, Studio Artist Yoshinori Niwa spent one week in Innsbruck (15.–22.07.2020).
We talked to him about this Short-term Residency.
Hello Künstlerhaus Büchsenhaus! Hello Yoshinori! You've stayed in Innsbruck for one week now. What have you been up to? Did you work on a new project?

In Innsbruck I filmed a little bit for an ongoing project about the Tokyo Olympics 2020 called "The Community We Must Have Imagined". I've started working on it in 2017, as a series of fiction documentaries of the future which picture Japanese players boycotting all games in 2020–due to COVID-19, it has been already postponed to 2021). This project explores where the predicted or desired future is born from. What kind of thought links to it, and whether the future we want will be reflected as the future we predict—and think of the Olympics as the side of the international business.

In 2019 I showed a version of this video project in Tokyo and continued to update the piece. The film will be an invented story of TV-news footage from the Tokyo Olympic Games in 1964, interviews with athletes and managers of various countries. The differnet landscapes show sites, where the Olympic Games were previously held, such as Innsbruck, Tokyo and London. During my stay, I visited some locations including the Olympic Hall. Andrei Siclodi, director of Büchsenhausen, took me on a short tour to the Bergisel Ski Jump. I'm glad to share some of the latest video stills from Innsbruck.

Additionally, I made a series of small drawings with oil pastels for new ideas. Based on the landscape that I saw in Innsbruck and overlapping some text of actions that might be a title of the artwork in the future. I am always creating artworks with a self-explanatory slogan-style title. I am not sure where and when I would show this series of drawings, but I would keep creating these works and perhaps will show somewhere.
Was there a particular highlight you would like to share with us?
Bergisel Ski Jump was one of the highlights during my stay in Innsbruck. It's a sort of touristic destination I usually don't visit. But this time it was the best location and the perfect time for filming. As the tower was closed that day, we went on a one hour hike and saw the impressive landscape around Innsbruck. Recalling the history of the Olympic Games and the ones taking place here in 1964 and 1976, it leads to the thought of Olympics as capitalistic business nowadays.

Did you discover a particular place in Innsbruck or Büchsenhausen?
I liked Herzog-Friedrich-Straße, which I passed by almost every day. It's a touristic site, where people often come to see the Golden Roof. During my stay, the whole street was under construction, filled with machines and noise. I took many pictures as a starting material for future drawings.

In the past few months, a lot of residencies had to be cancelled, respectively postponed. In general, what is for you the benefit of a residency, even if it's rather short, like the one at Büchsenhausen?
In past years, I hardly participated in residency programs. However, since the COVID-19 pandemic started and I had been stuck in the city of Vienna for months, I felt the need for some physical input from travelling, even if it's a this short term of seven days. AIR programs always give me a fresh input and cause a chemical reaction: thinking differently, spending time differently, talking differently with different people—this gives me always a new idea of creation.
–
Photos: Yoshinori Niwa