Weekly Conversations with… TinTin Patrone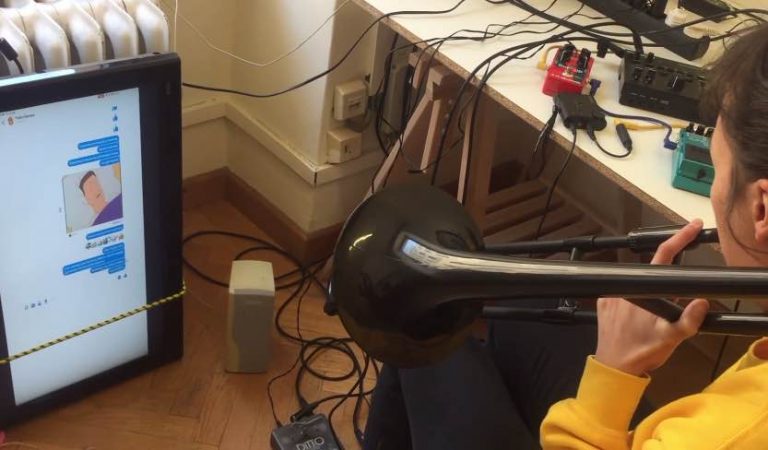 The connections between music, art, sound and experimental gesture is the general field TinTin Patrone is interested in. One focus of her creations lies on the visual elements of music, the tension between conceptual ideas and physical existence and how we relate to music individually and as a society. Her performances and installations include elements from musical Concept-Art, Fluxus and Social practice. Her projects work as a form of comparative study of art and music, from their formal aspects to their points of overlap in history. Another important inspiration that informs her artistic practice is the culture of associations and clubs; she often performs with her orchestra or cooperates with other artists and collectives.
This week we continue with another experimental interview with sound and performance artist TinTin Patrone, who is currently Artist in Residence at studio das weisse haus. Enjoy the sound sample she did in her studio at Hegelgasse.
How do you work?

What is the focus of your performance and soundwork and which topics do you mainly deal with?
Is your computer involved in your performances?
Could you give us a brief idea about your upcoming project / performance?
See the whole interview here:
https://www.facebook.com/studiodasweissehaus/videos/338253433413747/

Interviewer: Teresa Wally