Weekly Conversations... with Sasha Rose Richter (Curator in Short-term residence 2019)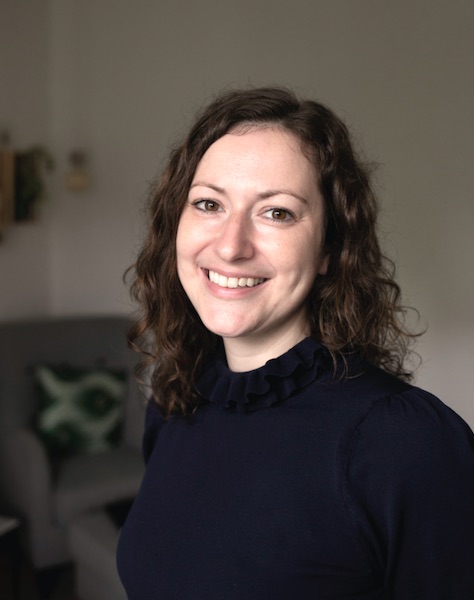 Sasha Rose Richter is an independent curator and art agent based in Aarhus, Denmark. She holds an MA in Art History from Aarhus University. Previous employments include the National Museum of Art, Horsens Art Museum, Sculpture by the Sea and Aarhus Center for Visual Art. The latter she mainly worked on developing network events, exhibition and residence opportunities for visual artists.

Currently she is curating pop-up exhibitions in Aarhus in collaboration with Pamela Grombacher. The invited artists are a mix of upcoming local, national and international artists. The curatorial focus is on the aesthetic, procedural and tactile properties of experimental materials, as well as the artist's working conditions. Richter co-facilitates artist-initiated projects, most recently a sculpture path for patients at the psychiatric hospital in Skejby, and a new Danish art fair for artist-run exhibition spaces.  She was co-founder and curator in the curatorial team Rethinking Matter in collaboration with Pamela Grombacher and Nana Bendix Hansen. They worked with artists who explore and challenge unconventional materials in a series of exhibitions that investigated the material turn in contemporary art.
You were co-founder and curator in the curatorial team "Rethinking MATTER", what was it about?
Yes, from 2016-2018 we were a team of three curators who explored the theme of matter in con-temporary art. We made an exhibition series of four shows where we investigated the material turn in contemporary art, asking how artistic matter can trace our shifting relations with the phy-sical world. Three of the shows took place at Godsbanen, Aarhus and had individual themes: "The Tactile", "Digital Materiality" and "Biotic Synthetic". In the fourth exhibition "Salt" we zoomed in on a single material.
Currently you are curating pop up exhibitions in Aarhus, can you tell us more about your curatorial focus?
Since "Rethinking MATTER" I have continued working with Pamela Grombacher, one of the partners from the earlier shows. We collaborate with several artist-run spaces in Aarhus, where we curate pop up exhibitions. Our focus is on showing both upcoming local artists and interna-tional talent. We are open to all kinds of different practices, but we still find ourselves drawn to art that experiments and plays with materials in different ways.
We also have a fondness for site-responsive installation, and the subjects of artists' working conditions and feminist explorations. During the summer/fall 2019 we will present shows with Lotte Lind (DK), Caoimhe Kilfeather (IE), Aske Sigurd Kraul (DK) and Rosá Sigrún Jónsdóttir (IS), which we are looking very much forward to.
You will stay in Vienna for two weeks, what are your plans for the residency?
I am really looking forward to stay in lovely Vienna for a few weeks and just feel out the city. My main focus is to familiarize myself with and meet up with local and visiting artists to explore future collaborations. Also I am interested in exploring local artist-run spaces as I am co-founding an international art fair for artist-run platforms, called "Juxtapose Art Fair", which will launch in Aarhus in 2021.