Weekly conversations ...with Lena Schwingshandl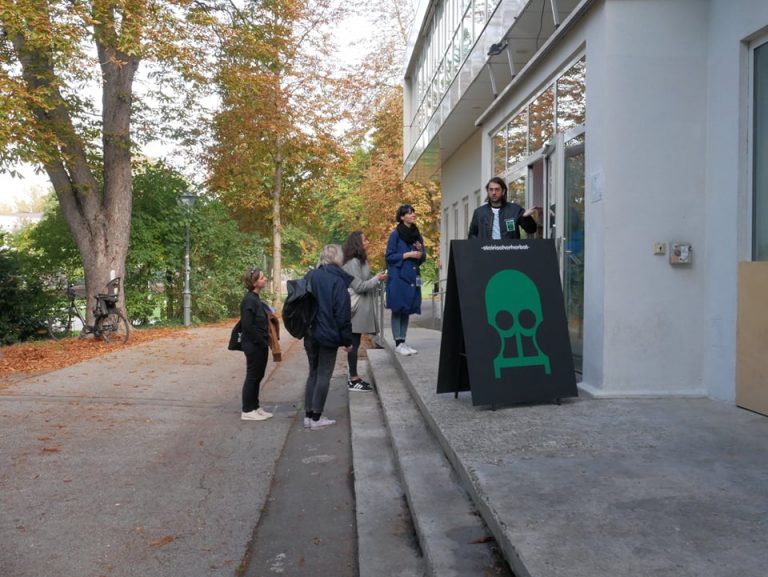 Lena Schwingshandl reflects back on the excursion studio das weisse haus took to Graz on October 09, 2019 with its artists including AIR Judith Milz.
A day with a lot of sunshine, art and inspiring conversations. Starting with a visit to Künstlerhaus – Halle für Kunst & Medien, we then went to FORUM STADTPARK and after that to Grazer Kunstverein. Everywhere we went to we were warmly welcomed and got exciting tours through the exhibitons. The most memorable for me was the walk and the visit to Schaumbad – Freies Atelierhaus Graz. The origin story of the studios was especially inspriring for me. We got an extensive tour by Eva Ursprung and Iris Kasper and also got to visit some of the studios and workshops. A pleasant conclusion was a "Kulturgespräch" ["cultural talk"] about anarchy and art with Gregor from < rotor > association for contemporary art. Finally, we let the day come to an end with snacks and drinks on the train. Thanks to everybody, who made this trip possible! It was lovely.