Weekly Conversations… with Jackie Grassmann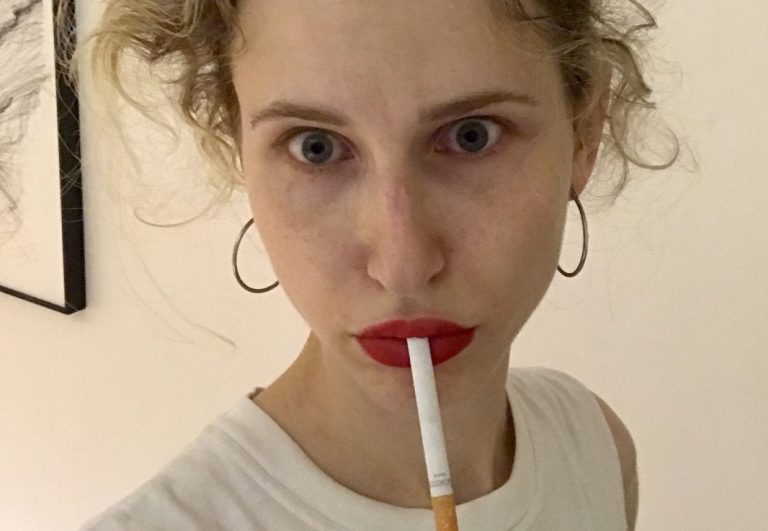 We are pleased to start our series in 2020 with
Studio Artist Jackie Grassmann
Since November 2019 you are part of the studio program and work at the ateliers in Hegelgasse. Can you tell us more about your practice?

My auto fictional writing practice is the backdrop for all of my work. The topic and the form of a text then lead me to different types of media as a poetic visual extension or complement. In my eyes, everything private is inherently political. Therefore, how we act and translate theoretical or philosophical ideas into our life will have an impact. I try to make that tangible in my works. Repetition and the mundane are important methods for me as well. That's why I'm a fan of diaries and letters. Experimenting with new forms of our understanding as subjects beyond a prevailing western heteronormative subjectivity is my main concern.


In your opinion, what is the most interesting or exciting development in the art world right now?

For me, it's the ongoing turn towards communal practices within the art world. Art shouldn't be the occupation of an individual genius that produces capitalisable masterpieces. Art is a profound and shared human practice which is not about an individual standpoint, but about the poetics of relations between matters and/or species. It is nice to see that this kind of artistic practice slowly finds its way into western institutionalised art, too.
How do you benefit from having a space to work at das weisse haus?

I can't help but to think of Virginia Woolf's "A Room of Ones Own" essay every time I enter the studio. I feel humbled and privileged to have a space solely dedicated to my ideas, thoughts and practice. Somehow it seems crazy. This work space is a crucial step, but precarity doesn't end there – as Woolf later mentions in her essay Women's Professions, "she has still many ghosts to fight", even without worrying where to find a peaceful and affordable spot to work.