Weekly conversations ...with Alice von Alten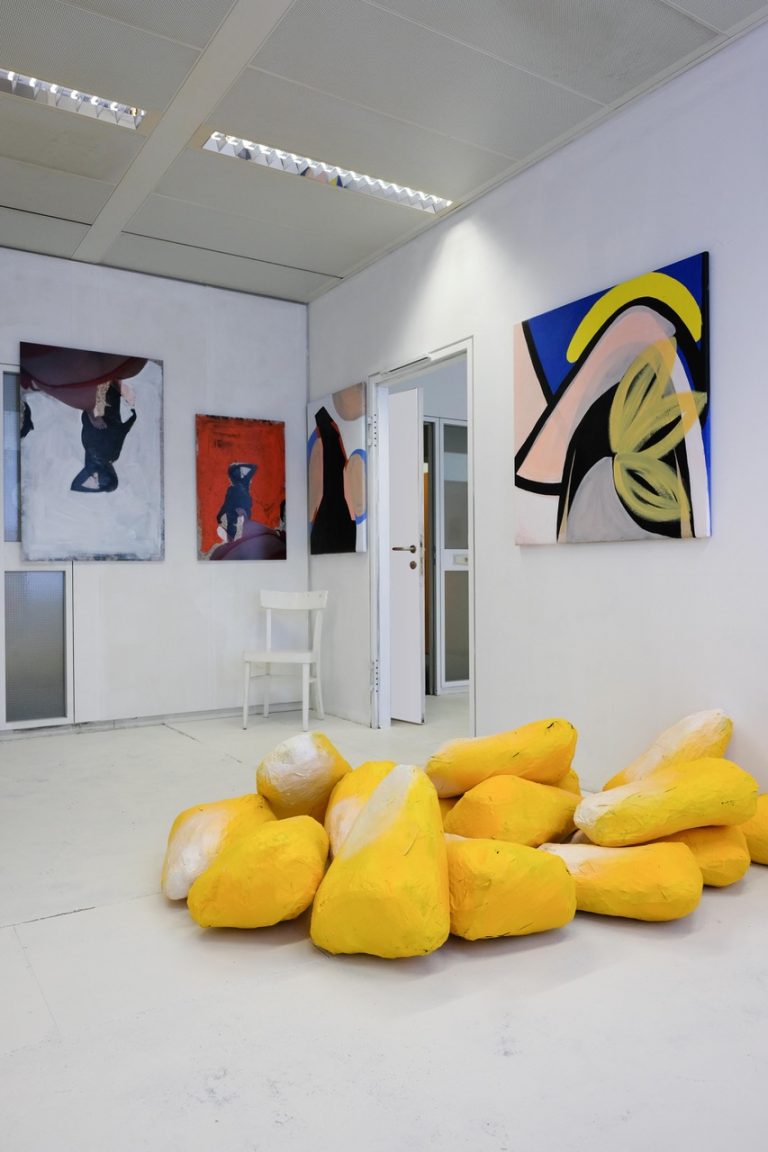 Alice von Alten is telling us about her pieces that were exhibited at Parallel Vienna 2019 from September 24 – September 29.
She was showing overpainted photographs of landscapes, as well as oil paintings, which are all connected to each other. In addition, there were smaller sculptural pieces – oversized grains of maize, that are also connected to a painting and display another form of representation.

The images (photographs and painting) are about an examination of natural perception and image composition. At the beginning the photograph was created (the thesis), after, that was being painted over and out of this, a new painting (synthesis) simultaneously developed. Thus, they have a dialectic connection.
The photographic picture (the monocular perception, the one-eyed view) gets in contact with the paint and the surface to find its way into the imagery of the image itself. Similarities that arise or have been brought out between the images, should ignite a change of perspective in the observer.
I tried to abstract the impressions of the landscape and to make the invisible visible.
The synergy between the photographs and the painting is about the interaction of depth and surface, object and abstraction, reduction and an artistic way of looking/seeing/perceiving.
Additionally the images tell of the individual spiritual construction of nature, vulnerability, ideals of beauty and consequently refer to the actuality of the themes of landscape/nature, conservation of nature, climate change, etc.