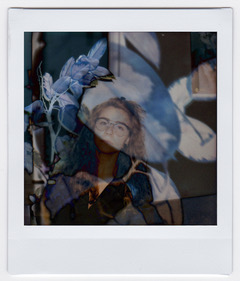 Julia Maria Gruber (*1994) is currently living and working in Vienna, after finishing her bachelor's degree in photography at the Art University in Linz in 2017 and the Friedl Kubelka School of Art Photography in 2018. 
Her main inspirations come from current social structures, urban life and everyday situations shifting between observation and intimacy, which she processes and criticizes in her artworks. Primarily working with 
photography, video and performance as well as text, short descriptions or fictional stories to define specific situations more precisely or specifically create contrasts in visual aesthetics to direct the viewer's perception.