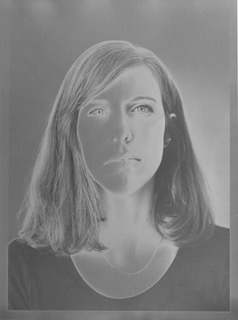 Elodie Grethen (*1988), is a French artist and photographer. She lives and works in Vienna, Austria and in France. She studied photography at the Friedl Kubelka School for Artistic Photography Vienna, where she graduated in 2018.

She received one of five start-stipends for artistic photography from Federal Chancellery of the Republic of Austria in 2018. Elodie Grethen is part of the label Reflektor. She understands her work as the exploration of the social structures 
in place in the world and subcultures she encounters. Through her artistic approach, she questions and investigates the relationship between space, body, and society. 
Focusing on the notion of home, intimacy, and belonging, photography is for her a way to document the society she lives in, as well as a possibility to question her identity while exploring other cultures.
elodiegrethen.com