Ângela Berlinde, Curator in Residence 2022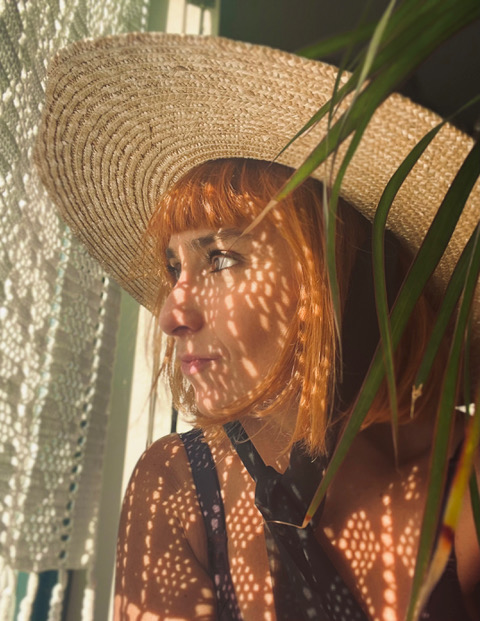 Residency Period
March 9 – March 28, 2022

Ângela Berlinde (PT) is an artist and independent photography curator, researcher and educator with PHD studies in Visual Communication about painted photography and self-representation of the Indigenous communities, at Universidade do Minho, Portugal. She holds a degree in Curatorial Studies and completed a Master's degree in Photography at Utrecht School of Arts-Netherlands. She is post-doc researcher at Escola de Belas Artes Universidade Federal do Rio de Janeiro Brazil, developing studies on contemporary visual practices that problematize the hybrid forms of photography.
Ângela Berlinde is Co-Founder of the Portuguese PhotoFestival Encontros da Imagem (2006), an International Photography Festival based in Braga Portugal, which has collaborated as Artistic Director and Curator. She has commissioned contemporary photography throughout Europe, Asia and Latin American Countries, particularly in Brazil. In 2018 was one of the guest curators of the Beijng Photography Biennale in China organized by the Central Academy of Fine Arts and the Beijing Museum of Art (CAFA Art Museum), and in 2019 the Korea International Photo Festival and GoaPhoto. Consultant for international awards, she has contributed to numerous publications as a producer, author or member of the editorial team. Since 2017, she is curatorial member of Photography Museum in Fortaleza, Brazil and currently she is artistic advisor of the FotoFestival SOLAR and counselor of the Photography Program at the Secretary State of Culture of Ceará, Brazil. As an Ajdunct Professor at School of Media Arts and Design she coordinates the International Summer School and the Post-graduation in Photobooks.
Based in Portugal and Brazil, Ângela Berlinde is interested in visual story-telling and photobooks created with multiple layers and languages as well artists artists working on the intersection of photography and other media, to include in the European and Latin American Institutions and Festivals.