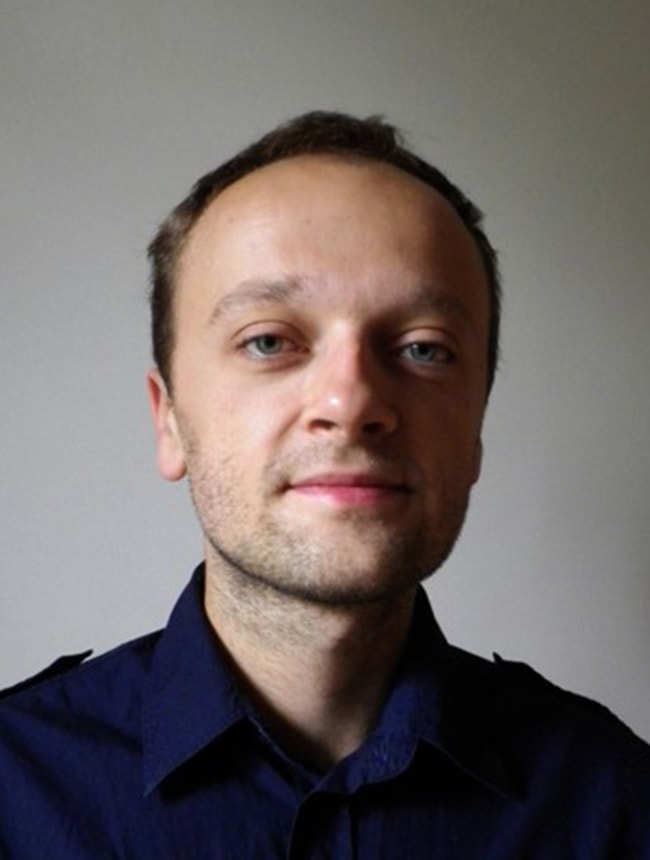 lives and works in Torun (PL) and Belo Horizonte (BR)
Krystof Gutfranski, born in 1982 is a Polish curator and artist/researcher. His contextual research practice incorporates and mixes together issues of social engagement, food politics, urban metabolism and various aspects of systemic transformations in developing economies.
Gutfranski has worked in the curatorial departments of various institutions as CoCA in Torun, National Gallery of Art "Zacheta" and CCA in Warsaw and as researcher/editor for leading Polish and Brazilian nonprofits. His curated projects include Game of States in Piktogram/BLA, Warsaw (2013), presented subsequently in Palais de Tokio, Paris (2015). He curated the main show Pyroerotomachy on 8 th Biennal of Photoraphy held by Arsenal Gallery, Poznan (2013) and public programme for Studio+Kitchen – experience & learning space for the CoCA, Torun (2011-2009).
Gutfranski's practice involves extensive work in editorial-research focused on using book in the Era of Information under-load. Between 2015-2010 he was chief editor of Alternativa Festival for Wyspa Art Institute in Gdansk and currently in the same role in Obieg magazine for CCA Warsaw.
Since 2011 he has started participating in various forms of artistic research-inaction focused on developing economies. Recently he attended curatorial residency program run by Residency Unlimited, New York and between 2015- 2011 he took part in several research trips and art residencies – to Rio de Janeiro (CIMAM), Belo Horizonte (JA.CA – Centro de Arte e Tecnologia), New Delhi (Khoj), Antofagasta (Semana de Arte Aberta) or Tbilisi (CCA) funded by such institutions as the Getty, Funarte, Fundacao Clovis Salgado, Adam Mickiewicz Institute or Polish Institute.