Dunhill and O'Brien, Artists in Residence 2023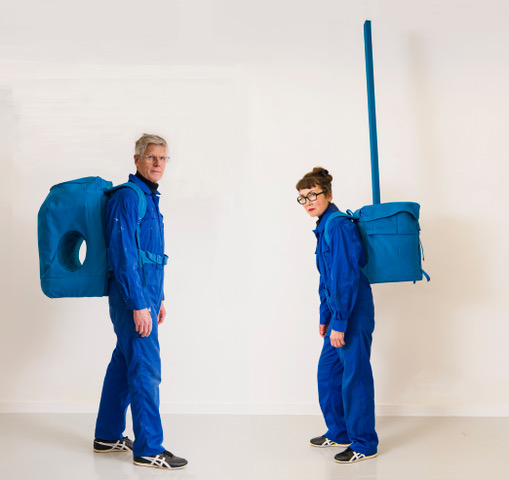 Residency period
April 24 to May 12, 2023
in cooperation with das weisse haus
as part of the exhibition Reverse Homesickness

Mark Dunhill and Tamiko O'Brien are artists who have been working together since 1998. Their shared preoccupation with making, material and the troubling logistics of sculpture has led to residencies in a range of contexts. Their quest to bypass their individual taste has led to elaborate strategies, kinetic elements, advertising as artists who dig holes for free and working with teams of participants. They have exhibited in a range of galleries and project spaces and their research includes documenting 19th century Fuji mounds in Tokyo, excursions to 'celebrity' rocks in the UK and interviewing dentists, boulderers and others who employ tactile knowledge.
Projects include solo shows at Airspace Gallery, Stoke on Trent for the British Ceramic Biennial; White Conduit Projects, London and Kunstvereniging Diepenheim. They have worked on group projects including the Setouchi Triennale and Room Art Space, and have shown in group shows including at Tallinn Art Hall Estonia; The Estorick Collection, London; Danielle Arnaud Gallery, London and the Limerick City Museum and Art Gallery, Ireland.