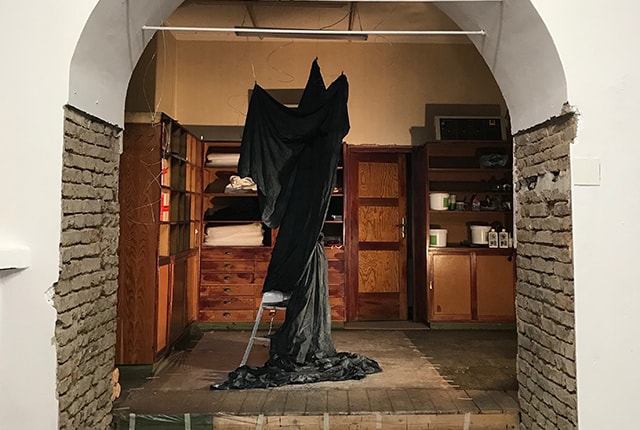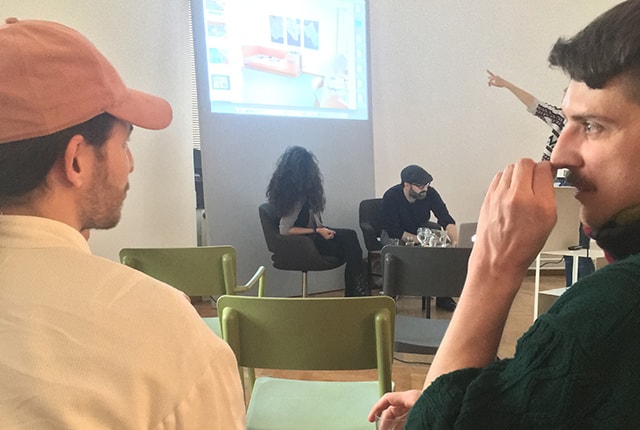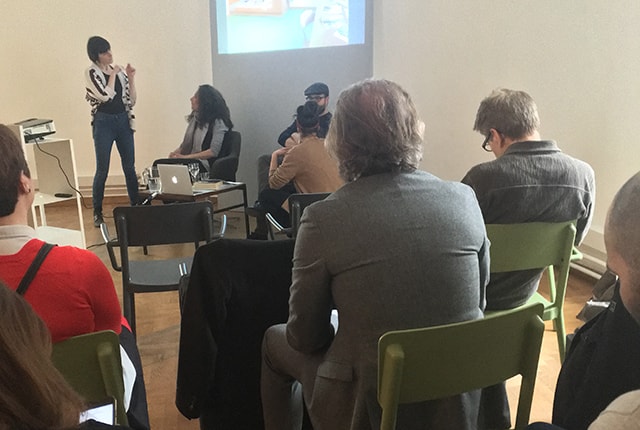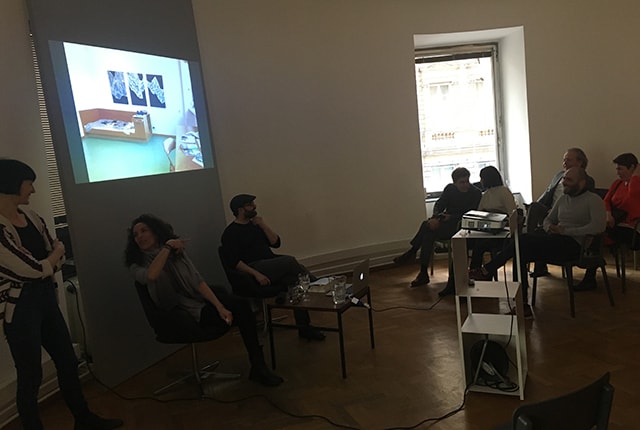 Soli Kiani, Studio Artist
in conversation with Marcello Farabegoli, Curator
On March 28, 2018 studio artist Soli Kiani talked with curator Marcello Farabegoli about her artistic practice, in which she deals with the topic of the women's role in Islam from her own experience and perspective. After years in Vienna, she became more and more aware of the circumstances under which she spent her childhood and youth in Iran, where she was prescribed the ideology of the family, society, school and moral police.
In her works, she refers to her teenage years as a woman in an isolated, strictly religious and patriarchal country. "Clothing, fabrics and fashion have played a rather dominant role in my life. Fabric was not only clothing, but also a protective cloak, as well as the prison of my identity," says Kiani.