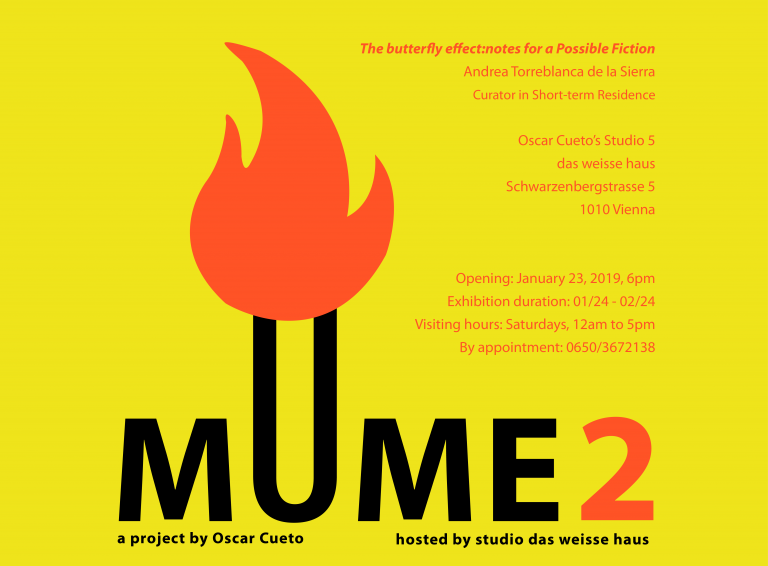 In the 10th edition of Wednesday with… Oscar Cueto (Studio Artist) introduces his project MUME 2, which is hosted by studio das weisse haus in the framework of the Short-term Residence Program.

Throughout the year the "Mexican Museum/Museo Mexicano (MUME)" located at studio 5, Hegelgasse 14, 1010 Vienna presents projects of Mexican based curators and artists. The program seeks to generate parallel narratives to the official history. Morover, it brings the "ideal" conditions for an exhibition space into question.

"The Butterfly Effect / El efecto mariposa" curated by Andrea Torre Blanca (Curator in Short-term Residence) is the first project in the framework of MUME 2. The opening of the exhibition is on Wednesday, January 23, 2019. It will be followed by a talk of Oscar Cueto and Andre Torre Blanca.