November 21, 2014
Kriehubergasse 24-26, 1050 Vienna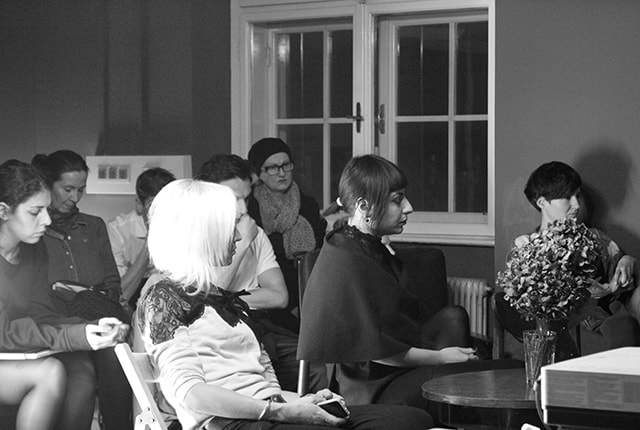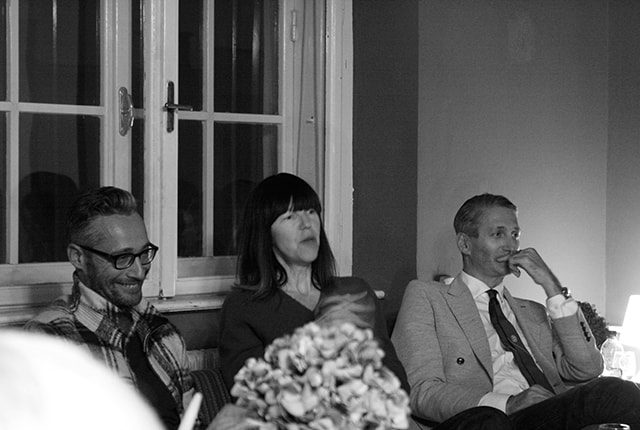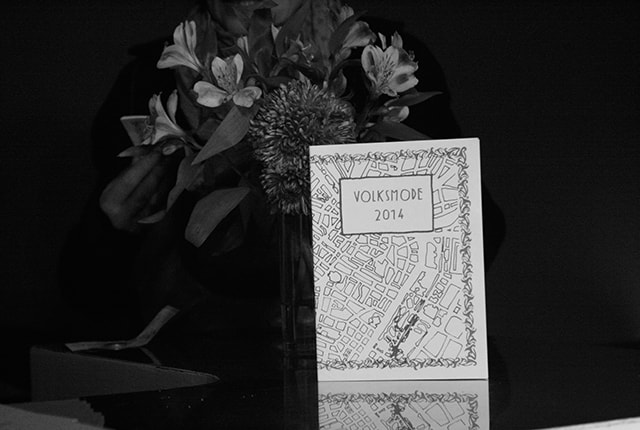 The American author, journalist and art theorist Anne Elizabeth Moore is a participant in the "departure studio 2014: Interdisciplinary Vienna", a scholarship program for young international curators and theorists, organized in cooperation with studio das weisse haus and departure, the creative unit of the Vienna Business Agency. Moore presented her project "Volksmode" in the course of the Vienna Art Week. The presentation was followed by a panel discussion on the evolution of Viennese fashion styles for men with Hermann Fankhauser, Simon Häußle and Stephan Hilpold.
Her investigations focused on the history of Viennese men's fashion: Moore examined the effects of globalization and other economic phenomena in the world of fashion. The results of her research, which she presented for the first time in November in Vienna, were visualized by graphic artists and illustrators – among them Simon Häußle – and were shown on the occasion of her lecture.
In her 24-page, nonfiction comic "Volksmode", produced by the loosely bound comic collective "The Ladydrawers", Anne Elizabeth Moore shows "how the global systems of women's labor impact men in Austria, neither known as a fashion locale nor a garment production center. By investigating how the production and supply chains operate in unexpected locations – by way of oral histories from key, local figures – we can see the true scope of these global industries".