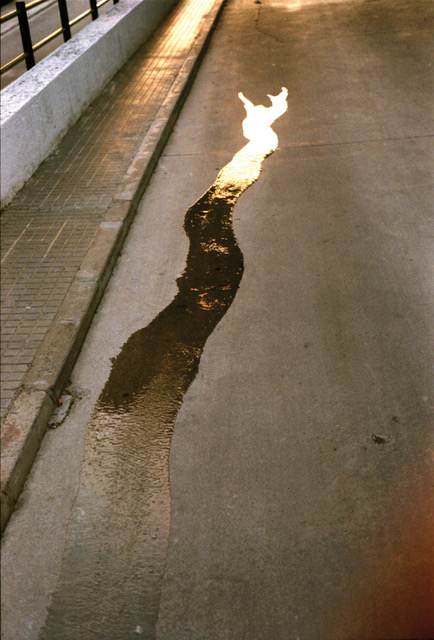 Group Show and Open Studios
June 24 and 25, 5 – 9 pm

with Julia Gaisbacher, Adrian Hazi, Lena Rosa Händle, Leon Höllhumer, Lavinia Lanner, Rafael Lippuner, Ryts Monet, Hyeji Nam, Yoshinori Niwa, Yuji Oshima, Christiana Perschon, studio ASYNCHROME
curated by Ilari Laamanen
Curator in Residence 2023
Bodies and information in flux. "Liminoid" is an exercise in testing boundaries of and deciphering the exhibition space. Here, the artworks can be considered as entryways or passages. Or, alternatively, dead-ends! Ultimately, it's a matter of curiosity.
Liminal state relates to rites of passage and thresholds of communal, sometimes ritual-like experiences. Often associated with the uncanny or unheimlich, liminal is the territory of in-betweenness, frequented by dark undertones.
In tandem, liminoid opens a personal, offbeat and ludic modus operandi. Liminoid phenomena, according to Victor Turner, often relate to social criticism and carry in them the potential to expose some of the injustices of the mainstream culture.
The works in "Liminoid" comment on and stem from the long traditions of image-making. "Liminoid" moves back and forth, on and off screen, churning. The exhibition is organized as part of FOTO WIEN, celebrating its tenth anniversary with the theme "Photography Lies".