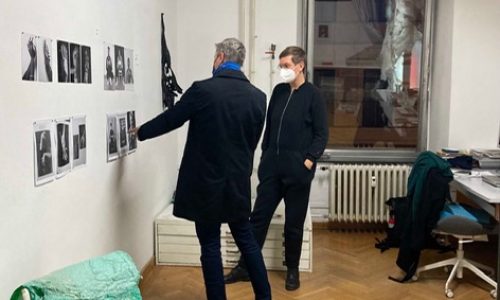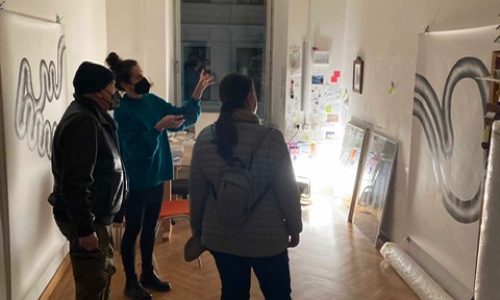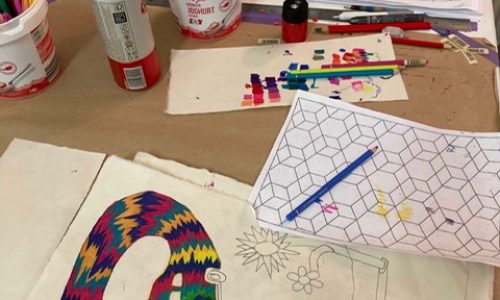 November 13, 3 – 7 pm
Open Studios at Hegelgasse 14

with Julia Gaisbacher, Lena Rosa Händle, Lavinia Lanner, David Meran and Tim Zercie (Artist in Residence)
2 days, 2 locations and 12 artists to meet!
The Open Studio Days on November 13 and 14 kicked off this years VIENNA ART WEEK. We were among the 100 selected artists and kept our studio doors open for your visit.
Thanks for stopping by and let yourself be inspired.