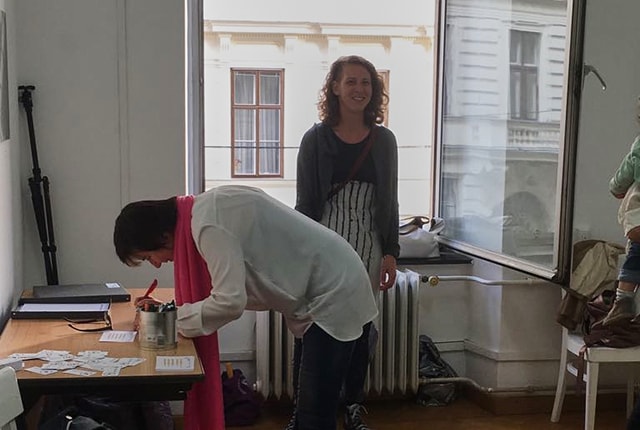 Our first Open Studio Day in 2018 took place on May 5. Poklong Anading (Artist in Residence 2018), Lukas Hochrieder, Soli Kiani, Bárbara Palomino Ruiz, joechlTRAGSEILER and Verena Tscherner opened their studios for us.
At every full hour we offered guided tours through the  studios, in order to talk with the participating artists about their projects. In addition, we provided drinks and food from the Philippines, that Poklong Anading prepared for this event.
Thanks to everyone who participated at our first Open Studio Day of 2018!