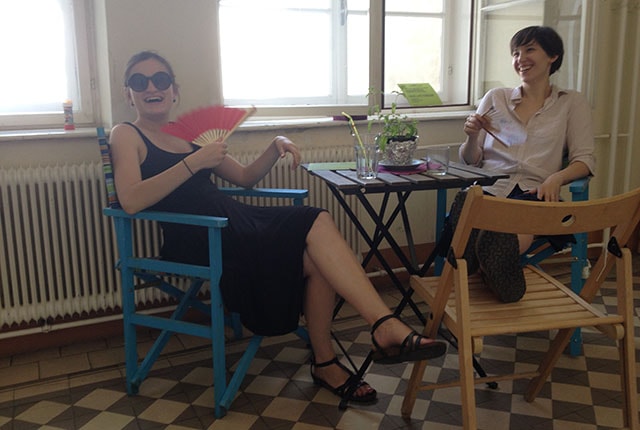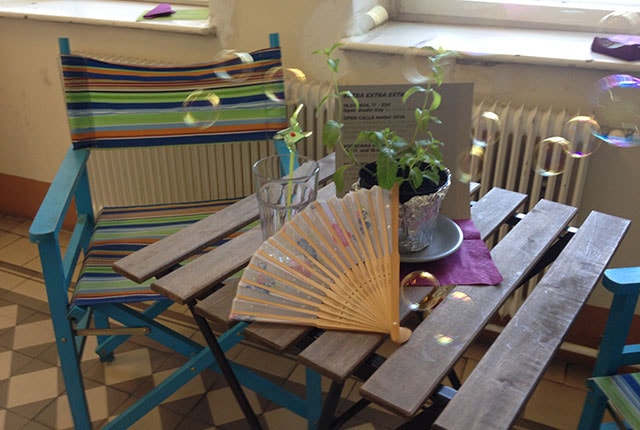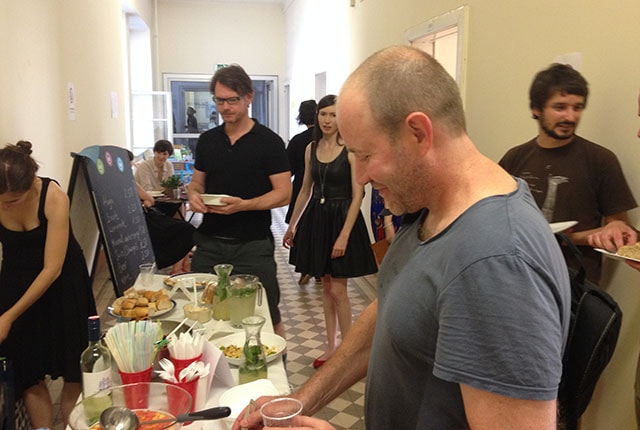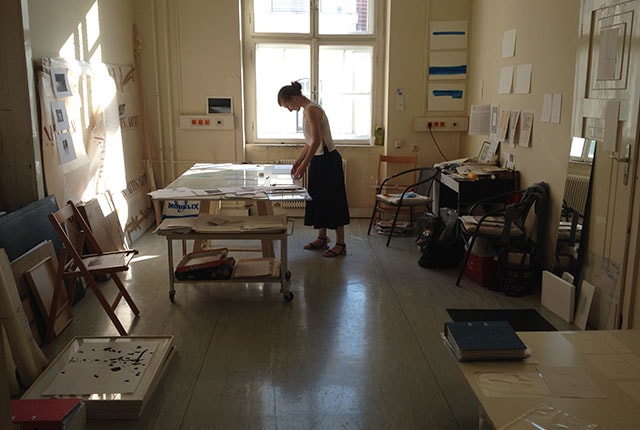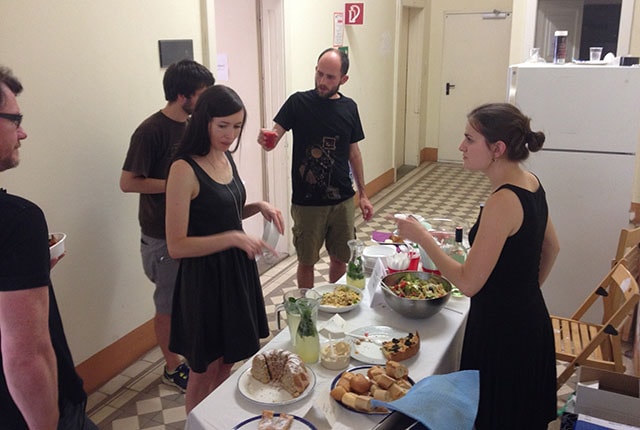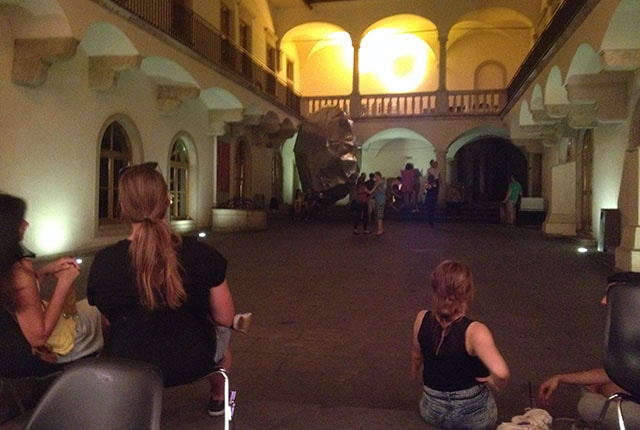 We really enjoyed the Open Studio Day at studio das weisse haus and Finissage at our past location Kriehubergasse 24-26, 1050 Vienna. with a guided tour through both current exhibitions!
July was the last month of the Spring / Summer residency of Dhruv Malhotra (IND), Maria Meinild (DNK), Hannah Schneider (GER) and Kata Tranker (HUN).                                                                                                 Michaela Bruckmüller, Veronika Burger, Melanie Ender, Karin Fisslthaler, Iris Dittler, Daniel Ferstl, Juliana Herrero, James P. Kinsella, Ben Pointeker, Anna Reisenbichler, Lena Lieselotte Schuster, Christian Weidner, Nicole Weniger, Christina Werner and Natalia Zaluska opened their studios for us.
On the same day the Finissage of two former exhibitions, one of them titled "8 ROOMS : 4AIRS", which was devoted to our former Artists in Residence, took place at das weisse haus. Both exhibitions were guided by a tour.